Biography
Sonya Radan was born in Sarajevo, Bosnia and Herzegovina (B&H). After earning her diploma in fine art, she exhibited across the former Yugoslavia and Europe.
In 1991, she and her family escaped the war in the Balkans, in which she lost her country, along with all her paintings, and the career as an artist and art teacher that she had established in Sarajevo. She never stopped painting and believing in her art. She settled in London, where she has continued exhibiting and exploring different art mediums such as painting on wood, textile and glass, as well as woodcarving, drawing and collage.
Sonya was included in an anthology called Lighthouses (2017), which featured profiles of the most renowned Bosnian and Herzegovinian artists now living around the world. In 2008, she was selected to represent B&H among 42 countries in a major exhibition: Mediterraneo (The Sea that Unites Us), at the Italian Cultural Institute London. She was also chosen to be among the artists in the Global Eye Programme, developed by START.art, and her work was shown at the Saatchi Gallery, London. Sonya is the member of the Bosnia and Herzegovina Art Society and continues to paint and exhibit in galleries and museums in many of the major cities across the Balkans and the UK.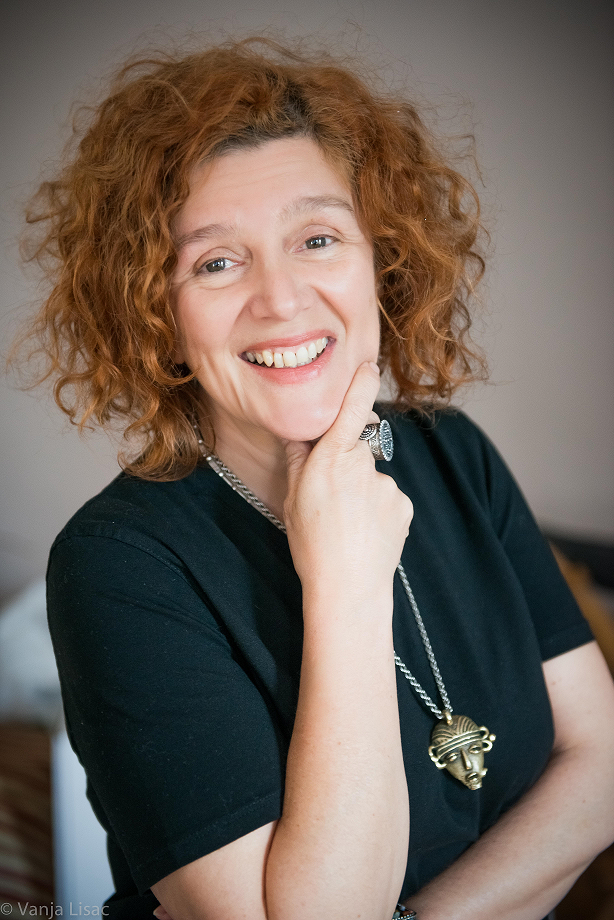 Personal statement
I am a figurative artist and I paint with oil or acrylic on canvas, but
I also create wooden sculptures, which I paint and collage with different
materials. I also work with glass and with papier-mâché and paint on silk.
I have gone through many changes in my life, and in the process of creation I
have always loved discovering new mediums and different forms of artistic
expression.
There is a continuous thread running through my work: I usually paint women
and, in contemplating them, I strive to reveal and affirm female identity
through different phases of life.
Inspiration is a miracle. Sometimes I find it at my local swimming pool,
sometimes in pieces of wood that I find in a skip; sometimes it comes from
memory.
How and why we create something can't always be explained, but I
know I have a constant need to do so. My work will always reflect my
inner state which is also the way of life am living.